How about...

You get to recommend a high quality 100% unique product
that works like the sales letter says it does with real case studys to back it up.

Recriprocation from us in the future...Most of you know us already and you
know we always support our partners and will continue to in the future.

High EPC's...60% commish across the whole sales funnel
We've spared no expense to hire a top industry copywriter.
we also have a sick sales funnel in place with some irrestible upsells.

Reliable clickbank payout...they've never missed a payment and that's why we're using them...

low refund rate...we're taking every measure to give people MUCH more value than
they are paying for and we've got a few tricks up our sleeve to ensure
high customer satisfaction and retention.


(in no particular order... )

Huey Lee, Matt Bacack, Tellman Knudson, Gary Ambrose, Paul Liburd, Rob Benwell, Jonny Andrews, Oli Tee, Steven Johnson, Greg Wood, Tim Bekker, Shawn Casey, Alen Sultanic, Ran Aroussi, Jani G, Jay Deiboldt, Joey Kissimmee, Henry Gold, Andrew X, Michael Jones, Tom Bell, Alex Malave, Kris Mainieri, Craig Hammer Davidson, Mike Auton, Steven James, Joe Lavery, Justin Brooke, Gabriel Aguinaga, Fabian Tan, Desmond Ong, Rasheed Ali, Chris Moran, Dan Brock, Merlin Holmes, Bryan Tate, Ryan Tate, Gary Baker, Alvin Huang, Alan Magliocca, Aaron Cross, Bob Beckett, Robert Philips, Charles Mutrie, Phil Mutrie, Dylan Loh, Charles Kirkland, Jesse Regan, Kish V, Kunj K, Frank Salinas, John Cornetta, Michael Gentry, Blake Barrett, Simon Cad, Melford and Concetta Bibbens, Adam Spiel, Adam Short, Bill Mcrae, Reed Floren, Nick Marks, Keith Wellman, Jeff Paul, Devon Brown, Travis Stephenson, Paul Ponna, Eric Homlund, Matt Garrett, Aaron Darko, Melford and Concetta Bibbens, and Scott Marlow and the list goes on... Please contact us if we have not added you!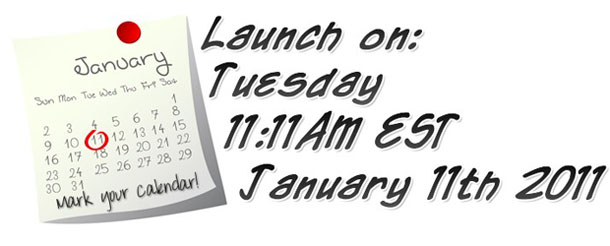 From: Corey Lewis and Winter Valko
Location: The Rainy NorthWest...

Dear Valued JV Partner

I first want to thank you for supporting our launch, and let me tell you that we are definitely going to return the favor big time!!!

We have been working on this project for the past year, and we are very confident that you WILL make a TON of cash by taking part in this launch.



Get your email'ing fingers ready!!! Starting Launch Day, January 11th, We are FIRING OFF a 7 day launch contest with CopyPasteTraffic. Where we are giving away $11,111.00 in CASH to YOU!
We like to know the details so here's the exact time frame for the contest it starts right at 8:11am PST, yep pacific time because clickbank runs on PST) on Jan 11th 2011, and ends at 11:59pm PST Jan 18th 2011.
Check out below for some of the awesomeness to be had!!!

1 - 5,111.11
2 - 2,500.00
3 - 1,000.00
4 - 750.00
5 - 500.00
6 - 250.00
7 - 250.00
8 - 125.00
9 - 125.00
10 - 100.00
11 - 100.00
12 - 100.00
13 - 100.00
14 - 50.00
15 - 50.00



CopyPasteTraffic is an Software and video course created by Corey Lewis and Winter Valko, which will basically allow your customers to 'Copy and paste' their way to making money on complete autopilot with the push of a few buttons. The software will allow them to create their own website, and the course teaches them exactly how to start getting traffic for FREE without Google, yahoo, bing or any other tedious tired free traffic systems. This is something that both Corey and Winter have been using themselves for the past years to build their own businesses, and now they are revealing it to the masses.
Privacy | Earnings Disclaimer
(c) 2010 copypastetraffic.com. All Rights Reserved.